---
Aeration and Over Seeding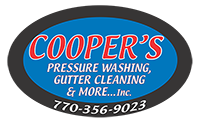 Benefits

Fills in areas of your lawn damaged by summer stress, diseases or lawn damaging insects.
Thickens and increases the density of thin lawns.
Improves your lawn's appearance.
Enhances your lawn's ability to fight lawn damaging insects and diseases.
Make your property look like new again!
Fall is a great time for overseeding to heal cool-season lawns that have been damaged by summer drought, diseases, lawn damaging insects or foot traffic.
How It's Done
Overseeding involves selecting the best grass seed to use for fall overseeding and then applying it to the lawn correctly, and in the proper amount, with either a rotary or drop spreader.
Overseeding is often combined with lawn aeration, which pulls cores of soil from the lawn so that water, air and nutrients have easier access to grass roots. The resulting holes in the soil also give the new grass seedlings favorable conditions to grow and mature.
[contact-form-7 id="61" title="Gutter Cleaning"]