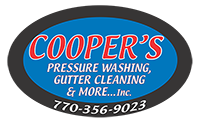 Driveway and Sidewalk Washing
Your sidewalk and driveway are the entrance way of your property and they should look great. A clean sidewalk and driveway can enhance the visual appeal and value of your property.
Our washing will also eliminate algae build up that can have a blackening effect on concrete and be dangerously slippery. We recommend having the driveway and sidewalk pressure washed at the same time.
Make your property look like new again!
Make your property look like new again!
Our advance yet protective pressure washing service will help enhance the appearance of your property and protect your paint and siding from the damaging effects of mold and mildew. We utilize only the best cleaning solutions and professional grade equipment to give your property a superior cleaning.
We offer pressure washing of houses, decks, fences and patios.
Specialized pressure washing services for roof asphalt shingles, slate and cedar.
Special gentile chemical roof cleaner
Lower pressure washing to protect the quality of your roof.
[contact-form-7 id="61" title="Gutter Cleaning"]