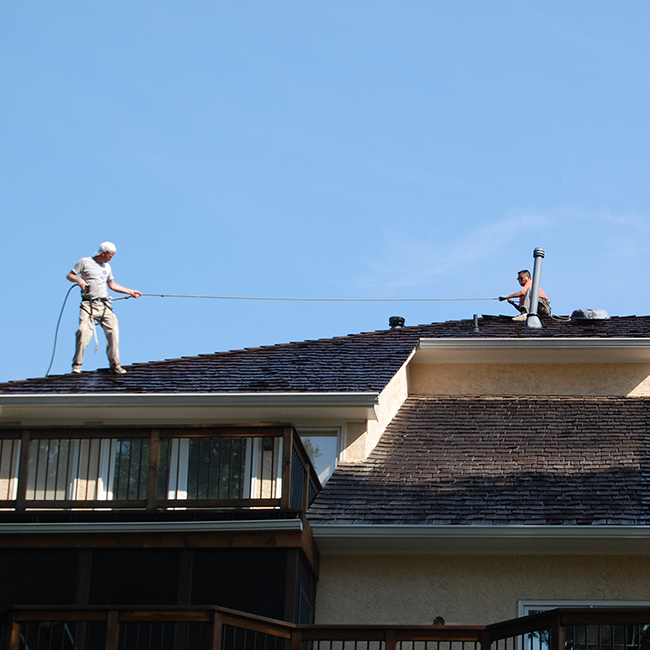 Make your property look like new again!
Cleaning a home's exterior is a dirty job, and it takes more than just a garden hose to wash away grime that can accumulate on your roof. There are a number of algae, lichen's, molds and moss that can affect the appearance and longevity of your asphalt shingles. If left untreated these growths may impact the integrity of the shingle as well as its efficiency and overall appearance of your home. In some instances a homeowner may think their roof needs to be replaced but in most cases a thorough cleaning revitalizes the appearance while adding additional years to its life.
How it works.
We use a gentle chemical roof cleaner that cleans the exterior surfaces of your house and a soft low-pressure wash to protect the quality of your roof. Our mild yet effective formula is biodegradable, eco-friendly and is designed to penetrate and dissolve stains caused by mildew, mold, algae, moss and lichen from your roof.
[contact-form-7 id="61" title="Gutter Cleaning"]